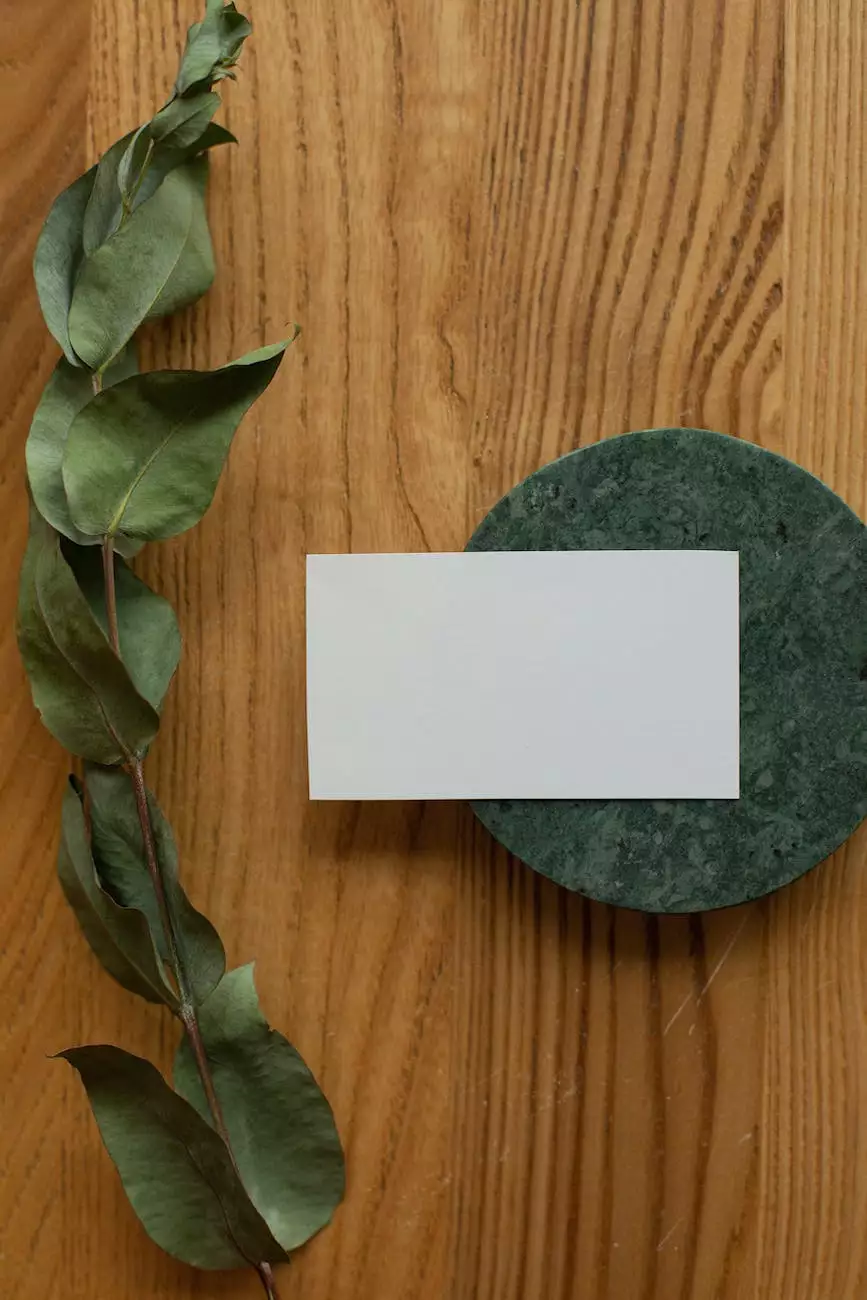 Introduction
Welcome to Twisted Tree SEO, your one-stop solution for professional business card designs. In today's competitive business landscape, every detail matters when it comes to building a strong brand presence. Our expert team of designers and copywriters understands the power of a well-designed business card, and we are here to help you create visually stunning, impactful cards that leave a lasting impression.
The Importance of Business Card Designs
Business cards serve as a tangible representation of your brand and are often the first point of contact between you and prospective clients. In the digital age, where online presence dominates, a thoughtfully designed business card can set you apart from the competition. It not only provides essential contact information but also reflects your professionalism and attention to detail.
At Twisted Tree SEO, we understand that your business card is an extension of your brand identity. Our team of seasoned designers combines creativity and functionality to produce exceptional designs that align with your brand's values and objectives. Whether you're a startup looking to make a bold statement or an established business aiming to refresh your image, we have the expertise to deliver innovative business card designs that cater to your specific needs.
Stand Out with Unique Designs
We believe that business cards should be distinctive and memorable. Our designers work closely with you to understand your brand's personality, target audience, and desired message. By incorporating unique design elements, such as custom colors, typography, and graphics, we create business cards that captivate attention and make a lasting impression.
With Twisted Tree SEO, your business card will never be just another piece of paper. We go beyond the traditional to provide high-quality finishes, such as embossing, foil stamping, or spot UV, that add a touch of elegance and sophistication. Our attention to detail ensures that your business card stands out and gets noticed, making a positive impact on potential clients and partners.
Effective Copywriting for Maximum Impact
While visually stunning designs are crucial, the content on your business card plays a significant role in conveying your message effectively. Our high-end copywriters specialize in crafting compelling and concise text that communicates your unique selling proposition, showcases your expertise, and entices recipients to take action.
With years of experience in search engine optimization (SEO) services, we know how to tailor your business card copy to include relevant keywords that can help improve your online discoverability. By optimizing the content on your business card, we ensure that it not only impresses in person but also contributes to your search engine rankings.
A Comprehensive Approach
At Twisted Tree SEO, we take a comprehensive approach to business card design. From the initial concept to the final product, we provide end-to-end services that meet your unique requirements. Our design process involves collaboration, feedback, and multiple revisions, ensuring that the final result exceeds your expectations.
Conclusion
Elevate your brand with Twisted Tree SEO's unparalleled business card designs. With our expertise in SEO services and high-quality copywriting, we offer a holistic approach that goes beyond aesthetics. Stand out from the competition, leave a lasting impression, and unlock new business opportunities with business cards that truly represent your brand.