Create Interactive Content
Nov 26, 2017
Buzzwords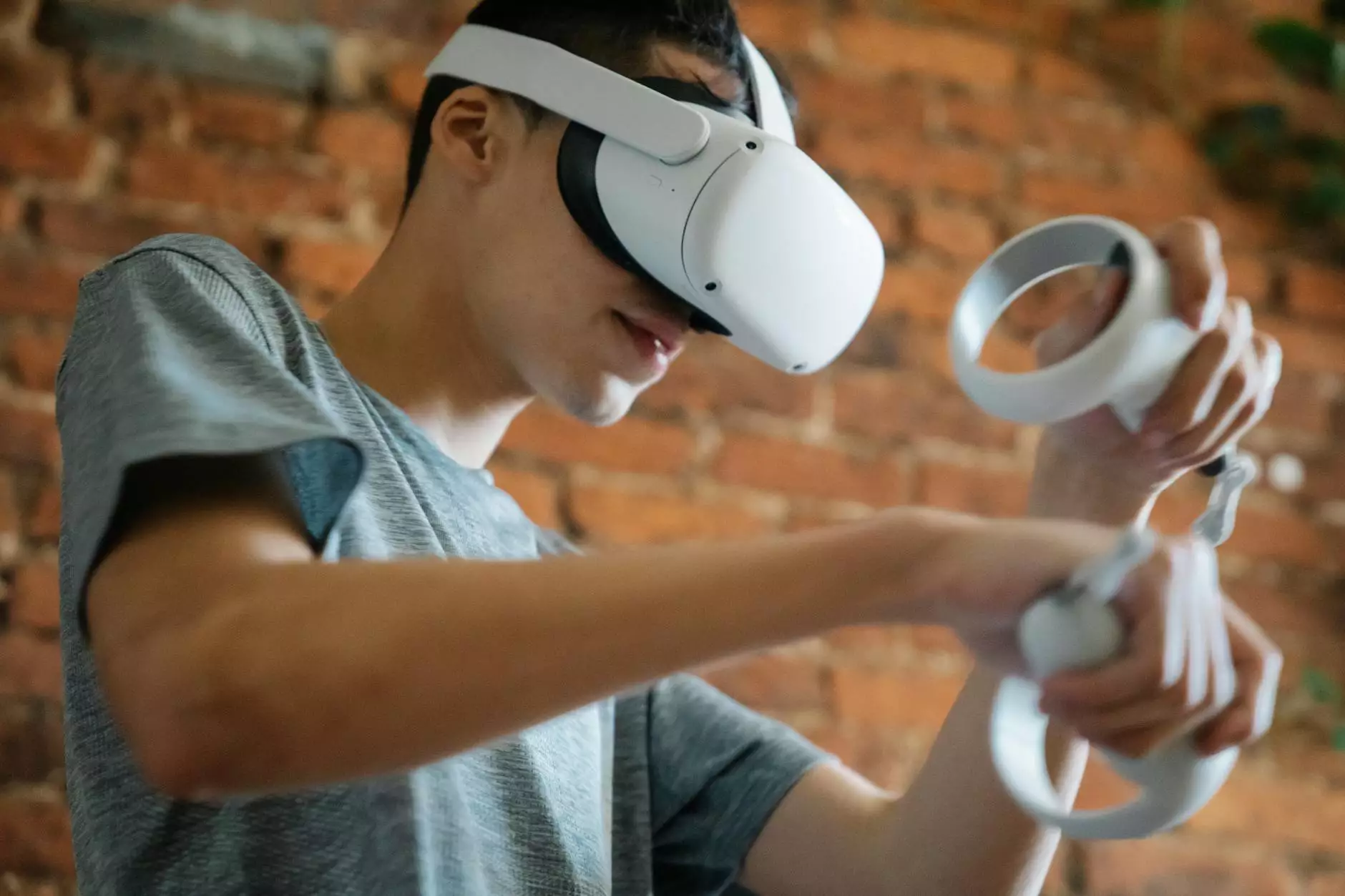 At Twisted Tree SEO, we understand the importance of creating interactive content that not only captures the attention of your audience but also helps improve your search engine rankings. In today's digital age, it's crucial to stand out from the competition and provide engaging content that keeps users coming back for more.
What is Interactive Content?
Interactive content refers to any type of content that requires active participation from the viewer. Instead of simply consuming information, interactive content encourages users to engage, interact, and provide input, thereby creating a more immersive and memorable experience. This type of content includes quizzes, polls, calculators, interactive infographics, games, and more.
The Benefits of Interactive Content for SEO
When it comes to search engine optimization (SEO) and improving your website's rankings on search engine results pages (SERPs), interactive content plays a crucial role. Here are some key benefits of incorporating interactive elements into your content strategy:
1. Increased User Engagement
Interactive content acts as a hook for your audience, encouraging them to spend more time on your website. When users actively participate and engage with your content, they are more likely to stay longer, reducing bounce rates and increasing overall user engagement metrics. Search engines like Google take user engagement into account when determining rankings, so having interactive content can help boost your SEO efforts.
2. Social Sharing and Backlinks
Engaging and interactive content has a higher likelihood of being shared by users on social media platforms. When your content goes viral or gets shared extensively, it attracts backlinks from other websites, giving your website valuable link juice. Backlinks are an essential ranking factor for search engines, so by creating interactive content that people want to share, you have the potential to improve your SEO performance.
3. Enhanced User Experience
Interactive content strives to create a memorable and enjoyable user experience. By presenting information in an interactive and visually appealing manner, you are more likely to leave a lasting impression on your audience. This positive user experience can lead to increased brand loyalty, repeat visits, and word-of-mouth referrals, all of which contribute to better search engine rankings.
4. Improved Dwell Time
Dwell time, the amount of time a user spends on your website after clicking through from search results, is another important SEO metric. Interactive content helps extend the dwell time by capturing users' attention and keeping them engaged for longer durations. When search engines see that users are spending significant time on your site, it indicates that your content is valuable and relevant, leading to improved rankings.
Creating Interactive Content That Ranks
Now that you understand the benefits of interactive content for SEO, let's explore how you can create interactive content that ranks well on search engines:
1. Conduct Keyword Research
Start by conducting thorough keyword research to identify relevant keywords and phrases that align with your business and target audience. Incorporate these keywords naturally into your interactive content, including headlines, subheadings, and throughout the body text. However, ensure that keyword usage feels organic and does not compromise the overall user experience.
2. Focus on User Value
When developing interactive content, always prioritize value for the user. Understand their pain points, desires, and interests, and create content that addresses their needs. Provide informative, educational, or entertaining content that your audience will find valuable. The more value you offer, the more likely your interactive content will be shared and receive backlinks, positively impacting your SEO efforts.
3. Incorporate Visual and Interactive Elements
To make your interactive content visually appealing and engaging, incorporate multimedia elements such as images, videos, interactive charts, and animations. Visuals not only enhance the user experience but also make your content more shareable. Additionally, interactive elements like quizzes, surveys, and interactive infographics invite users to actively participate, keeping them engaged and on your page longer.
4. Optimize for Mobile Devices
In today's mobile-dominated world, it's crucial to optimize your interactive content for mobile devices. Ensure that your content is responsive and displays well on different screen sizes and resolutions. Fast loading times, intuitive navigation, and mobile-friendly designs are essential to provide a seamless user experience. Mobile optimization is also a key factor that search engines consider when ranking websites.
5. Promote and Share Your Content
Creating interactive content is only half the battle; promoting and sharing it is equally important. Utilize your existing online channels, such as social media profiles, email newsletters, and partnerships with influencers, to spread the word about your interactive content. Encourage users to share your content by providing easy sharing options and incentivizing sharing through contests or giveaways. The more exposure your interactive content receives, the better its chances of attracting backlinks and improving your SEO.
Conclusion
In summary, creating interactive content is an excellent strategy to enhance user engagement, boost search engine rankings, and differentiate your website from the competition. By incorporating interactive elements, focusing on user value, optimizing for mobile devices, and promoting your content effectively, you can drive organic traffic and improve your overall online visibility. Twisted Tree SEO offers expert services in creating interactive content for businesses in the SEO industry. Contact us today to learn how we can help you create engaging content that outranks your competitors.